Lost in Soul
[[File:|250px]]
Song by Fake from
Length
2:54
Genre
Progressive Rock, Hard Rock, Heavy Metal
Lyrics
Chronology
Previous track
This track
Next track
Lost in Soul, attributed to Queen as a demo during the studio recordings of either A Kind of Magic or The Miracle is a fake demo.
This track is a faked demo, but one of the more convincing ones. It features audience noise at the start and end, and Greg Brooks saying 'Property Of Queen Productions' to make it sound like it is a convention recording. At the start of the track is a count-in by Freddie which comes from the 'Live Instrumental' of 'Love Me Like There's No Tomorrow'. The music is fairly heavy, and has some Queen trademarks, with Brian-esque guitar throughout and ad-libs by Freddie, but it's definitely a fake. Length 2:54.
[1]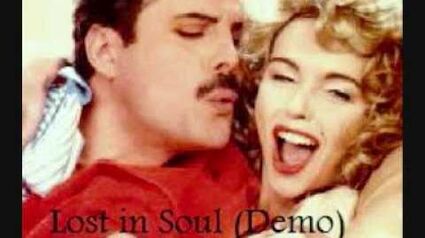 References
Edit
External links
Edit
Community content is available under
CC-BY-SA
unless otherwise noted.